Pcnzltd.co.nz Review:
Pharmaceutical Compounding NZ compounding pharmacy compounding pharmacist !-- 7fIAGwhxhZ9iQiTj1Oc48SF1YTU --
- Pharmaceutical compounding nz (PCNZ) is the leading compounding pharmacy in NZ for hormone replacement therapies and customised medicines.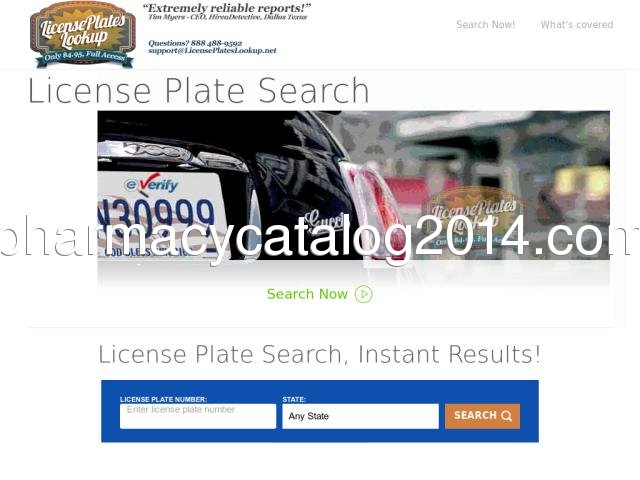 Country: North America, US, United States
City: 48917 Lansing, Michigan
ShopNW - A continued fan of QuickenI have been a quicken user since 1996.
I tried to switch over to something else and found Quicken to still be the more intuitive desktop solution available out there.
I typically buy every new revision and always find the new features, no matter how small, are always useful. Again continue to be satisfied by this intuit product to manage my finances and don't foresee switching to anything different in the foreseeable future.
Great for tracking all bank, credit card and online accounts, investments, assets, etc. Also great integration with quicken health expense tracking if you have an medical insurance that uses Quicken Health expense tracker features.
John J. Baeza - A must read!In his new book, Rise of the Warrior Cop, author Radley Balko provides a detailed history of our decline into a police state.

He works his way through this history in a sound way describing police raid upon police raid gone terribly wrong, resulting in a useless loss of life. He discusses police agencies that serve populations of only 1,000 people but receive federal funding for military-type weapons and tank-style vehicles. We have also seen a total disregard for "The Castle Doctrine" which has been held dear by our citizens since the colonial days. The "Castle Doctrine" is the idea that a man's home is his castle and a warrant signed by a judge is necessary to enter and search the "castle." Balko cogently explains the reason for all of this: The war on drugs and the war on terror are really wars on our own people.

A profession that I was once proud to serve in has become a militarized police state. Officers are quicker to draw their guns and use their tanks than to communicate with people to diffuse a situation. They love to use their toys and when they do, people die.

The days of the peace officer are long gone, replaced by the militarized police warrior wearing uniforms making them indistinguishable from military personnel. Once something is defined as a "war" everyone becomes a "warrior." Balko offers solutions ranging from ending the war on drugs, to halting mission creep so agencies such as the Department of Education and the FDA don't have their own SWAT teams, to enacting transparency requirements so that all raids are reported and statistics kept, to community policing, and finally to one of the toughest solutions: changing police culture.

Police culture has gone from knocking on someone's door to ask him to come to the station house, to knocking on a door to drag him to the station house, to a full SWAT raid on a home.

Two quotes from the HBO television series "The Wire" apply quite appropriately to this situation:

"This drug thing, this ain't police work. Soldiering and police, they ain't the same thing."

"You call something a war and pretty soon everyone's gonna' be running around acting like warriors. They're gonna' be running around on a damn crusade, storming corners, slapping on cuffs and racking up body counts. And when you're at war you need an enemy. And pretty soon damn near everybody on every corner's your enemy. And soon the neighborhood you're supposed to be policing, that's just occupied territory."

Detective John J. Baeza, NYPD (ret.)
Manhattan Special Victims Squad
Manhattan North Narcotics
32nd Precinct, Harlem
Terry Sunday - Slow Cooking the America's Test Kitchen WayHome cooks who read "Cook's Illustrated" magazine or watch the PBS series "America's Test Kitchen" already know what to expect of a book created by the staff of that august Boston-based culinary institution. Some might consider ATK's approach to cooking to be a tad anal-retentive. True, the ATK chefs tend to bludgeon their recipes into submission, testing scores of variations until they come up with the best, most flavorful ingredients and preparation techniques. But I like the approach a lot, and my wife and I really enjoy all of the ATK books we have in our 400-volume-plus cookbook library.

"The Slow Cooker Revolution Volume 2: The Easy-Prep Edition" is typical ATK fare. The 200-or-so recipes in this sturdy, slick, colorful paperback volume embody ATK's intense approach to everyday cooking, in this case using the appliance that probably most homes in America have on the kitchen counter or in the closet--a slow cooker. The "experimental" chefs at ATK have spared no efforts to create slow-cooker recipes with maximum depths and intensities of flavors. If you think food prepared in a slow cooker can't be very tasty, or if you think a slow cooker is something to use only in an emergency, the recipes in this book will prove you wrong.

The layout, design and content of "The Slow Cooker Revolution Volume 2: The Easy-Prep Edition" are outstanding. The book starts with a seven-page introduction entitled "Slow Cooker 101," which covers the basics of how to use the appliance. Then come the recipes, conveniently organized in the following sections: Easy Appetizers; Shortcut Soups; Hearty Stews, Curries and Chilis; Easy Chicken Dinners; Steaks, Chops, Ribs and More; Big Roasts and Whole Birds; Pasta and Pasta Sauces; Casseroles; Vegetarian Dinners; Cooking for Two; Easy Sides; and Desserts. As a bonus, most of the recipes feature an "On the Side" sidebar with instructions on how to prepare great matching side dishes. Brief shopping tips and preparation shortcuts appear throughout the book, as well as several "All About" sections that provide a page or two of additional details about selected topics (for example, "All About Chicken in the Slow Cooker"). These extras highlight ATK's science-based approach to food and cooking.

Most of our cookbooks cover ethnic cuisines from around the world. The recipes we usually prepare require day-long cooking marathons in the kitchen and call for many ingredients, herbs, spices and cooking techniques. "The Slow Cooker Revolution Volume 2: The Easy-Prep Edition" is a bit of a departure. But we're sure to find its recipes useful for those times when we're too busy to spend hours in the kitchen concocting exotic foreign dishes. Its a valuable addition to our cookbook library, and I'm sure we'll get a lot of use out of it. I recommend it very highly to anyone who wants to brush the dust off of the old slow cooker and fire it up to prepare great dishes with minimal time and effort.