Primaryissues.org Review:
Primary Issues: medical blog, news, continuing medical education
- Primary Issues: medical blog, news, continuing medical education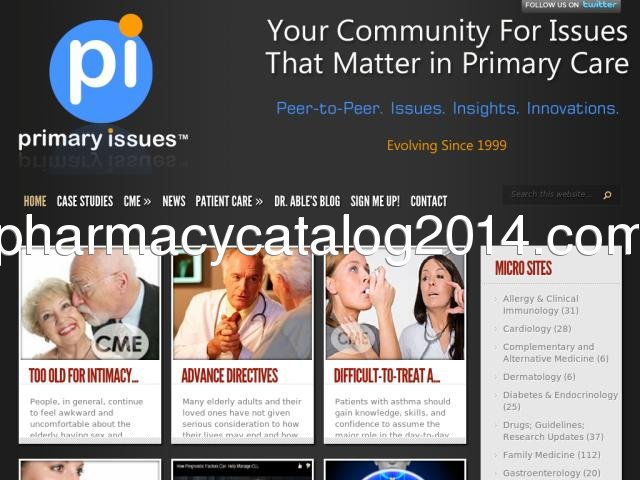 Country: North America, US, United States
City: 84606 Provo, Utah
mcb1930 - It's every bit as terrific as they sayI've been using foundation since 10th grade (I'm 25 now), not for its own sake but because I have extremely oily skin and a blotchy complexion that needs evening out. Starting at the age of 15 I tried Clinique, Clarins, Estee Lauder, and Shiseido foundations, none of which was completely satisfactory. Some brands I had to reapply within hours; others didn't adequately cover up shine. Sometimes the makeup just went on too chalky or pancake-y.

Three years ago my mom introduced me to Bare Escentuals ID, which she told me was great for her oily skin. WELL. I've been using it ever since and I will never go back. The "medium 2.3" shade is a perfect match for my skin tone, and the powder goes on flawlessly and STAYS that way. In the morning I apply foundation followed by mineral veil; come nightfall there's still no trace of shine and I haven't had to reapply once. It evens out my complexion, hides my large pores, and doesn't make itself obvious in the least. I've never received so many compliments on my "flawless" skin!

It's true that this product can be quite messy to apply. Swishing and tapping the brush leaves a film of powder all over everything and wastes the product. All things considered, however, I feel this is a small price to pay.

(Another reviewer suggested that people who post favorable reviews of this product are employees of the manufacturer. I'm not.)
Lainey "scifi heaven" - Love itLoved this so much, a few months later had my daughters buy the Tab3 8 inch for my birthday - I think Samsung did a good job - the few quirks............well, you will find something wrong in everything if you look hard enough - this is good enough for me and this was my first tablet and to be very user friendly and very easy to setup and navigate thru
MAB OT - Tell Your Friends to Read ZeitounI stumbled upon this book scrolling through the Amazon new releases section and thought I'd give it a chance after reading, What Is The What, by D. Eggers. I was intrigued by the topics of Hurricane Katrina and racial profiling, and also liked that it is non-fiction (When I read this, I had to keep reminding myself that, yes this really happened). I loved the straightforward writing style of Eggers, as well as the background into Mr. Zeitoun's family and life in Syria and how he and his family were drawn to the sea.
I think this would be a great book for discussion - for either a book club or even for 7-12th graders to discuss in class. There is so much to discuss in such a fast read. In addition to the above mentioned themes of Katrina and post 9/11 racial profiling, there is the modern immigrant experience, and the small stories of people helping people during the aftermath of Katrina, disappointment with organized religion, family expectations, and frustration with the government.
After reading the book, I was both horrified by the unacceptable breakdown of human rights after Katrina and amazed at the resilience, positive outlook, and true love for his home, New Orleans, that Zeitoun possesses.
I think a flaw is in the title of the book, which is someone's last name. It is an unfamiliar name and is hard to remember - and to tell the truth, I have not seen this book publicized anywhere. So, I guess we need word of mouth to let people know that this is definitely worth reading!